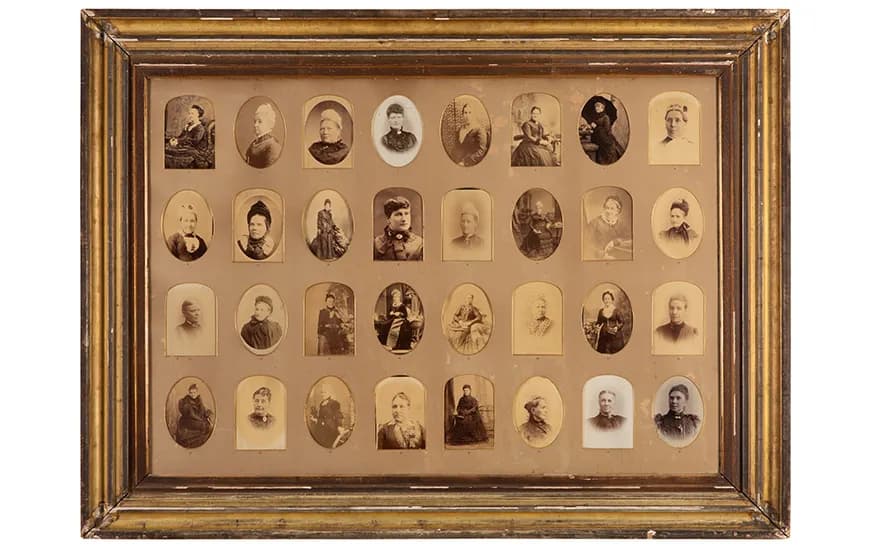 In the collections of Sovereign Hill is the impressive photographic montage Pioneer Women of Ballarat. Believed to have been created sometime between 1870-1890, the montage is part of the Ballarat Historical Society collection managed by Sovereign Hill Museums Association and includes 32 portraits of significant women who lived in Ballarat in the nineteenth and twentieth centuries. The montage originally celebrated the women's status as wives of Ballarat's prominent male citizens.
In Courage and Resilience: The Pioneer Women of Ballarat Montage, authors Lucy Bracey and Fiona Poulton have researched and explored the stories of those 32 women, bringing their stories to life in their own right and showing the breadth of contributions these women had in the domestic, commercial, economic and social development of the city. This free e-publication includes the 32 photographs of the women and their biographies. Download your free copy of the e-publication below.
Sovereign Hill Museums Association gratefully acknowledges the support of the Victorian Government and Public Record Office Victoria for making this project possible.

Download you free copy of the e-publication